Get married in Sorrento: location, florist, photographer…everything you need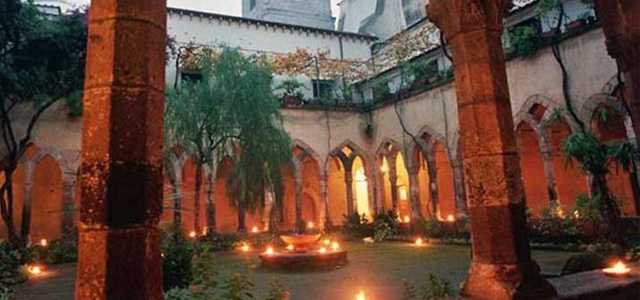 More and more foreigners choose to get married in Sorrento and celebrate their wedding on the Amalfi Coast.
Breathtaking views, exclusive wedding receptions and exquisite banquets composed of the most delicious Mediterranean dishes is the perfect combination that strongly attracts young couples from all over the world.
All you need to do to get married in Sorrento is be guided properly by using Sorrento Info.
Our matrimonial services guarantee an impeccable service: starting from the hotel choice, the catering service, the most impressive churches, to floral arrangements. And let's not forget the entertainment for guests and superb photo shoots.
Weddings in Sorrento are most desired by the British: the British Consulate has said that there has been an increase of 189% for ceremonies held Sorrento.
But not only British couples choose Sorrento and surroundings as their ideal destination to celebrate the beginning of their lives: in recent times the number of German couples, Irish, Dutch, American and Australia couples has also increased.
Contact us to discover the various offers we have for getting married in Sorrento. We are able to organize all the details for you: from the location to the floral decorations and photo shoot.
Tell us your dream and we'll make it come true.
[contact-form-7 id="1069″ title="Contact form 1″]