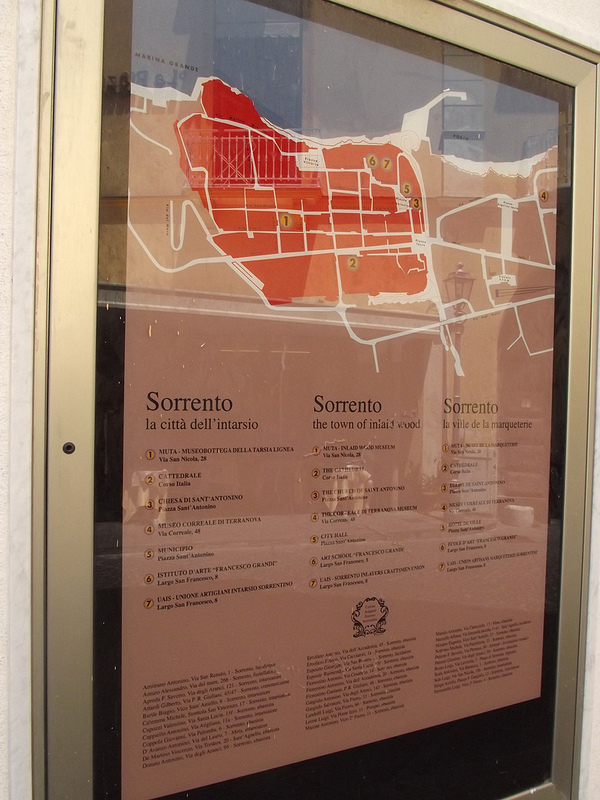 Regally lying between the Gulf of Naples in the north and Salerno one in the south, the Sorrentine Peninsula is a promontory of a thousand shades. Brilliant hues or delicate reflections that depend on the changing seasons.
The Peninsula presents an extraordinary variety of morphology; and therefore, before your very eyes a rough and savage relief can appear, like the Croce della Conocchia, excellent gymnasium for who is keen on alpinism, or a green cloak of beech and chestnut trees, reaching the lowest slopes where the landscape softens and opens a space to gentle terracing used for cultivating grapevines and olives.
It is here that the characteristic straw bowers are visible and give these places an unmistakable aspect. It is really the persistence of agricultural activity that has permitted the preservation of corners of unaltered beauty and extraordinary aesthetic suggestion, like the vast inlet closed off by tall walls of tuff which catch the reflections of the sun and change color in every hour of the day.
A famous place for a holiday already since the Ancient Romans, renowned for its climate extraordinarily mild, here it is possible to discover a perfect fusion between breathtaking landscapes and magnificent views of the sea; fragrant citrus plantations and orange groves, and historic memories; archeological finds still intact and that limpid and uncontaminated beauty typical in a land bound to mystery and mythology.
Putting aside the extraordinary beauties – gift of nature and of history – Sorrento has another merit: a strategic geographical position that has made it the base of a thousand suggestive itineraries:
Rome, Pompeii, Herculaneum, Paestum, Amalfi, Ravello, Capri, Ischia, Caserta, Monte Faito, the Vesuvio and Naples, are easily reachable by car, by public bus or by train (where cities are served).From Sorrento, thanks to the SS Amalfitana 163, it is possible to visit Positano with its typical Moorish style white houses solidly anchored onto the mountain and the sinuous roads full of shops that seem dug into rock; or Amalfi, with its majestic Cathedral in Arabian-Norman style. From Amalfi, you can easily reach Ravello in a 45-min trip by bus or taxi. The views from there are spectacular. Amalfi and Positano can also be reached by sea from Sorrento, however the ferry schedules very frequent.
Pompeii and Herculaneum archeological sites can be reached by Circumvesuviana trains or by car/taxi.
Caserta, with its sumptuous Royal Palace and Cassino, residence of the famous Benedictine Abbey, are connected to Naples by the State railway.
From Marina Piccola in Sorrento, with the ferry or hydrofoil it is possible to immerse oneself in a dream island like Capri, filled with Ancient roman Villas, or indulge oneself in the comforts of the thermal island of Ischia.
Sorrento enchants, not only for its scents of oranges and lemons which inebriate and remain impressed in your heart and mind even when you return home; not only because it offers you daily, the pleasure of admiring a natural display of a thousand colors which play and pursue each other between land and sea; but also because it permits you to reach a thousand precious pearls which narrate the history, places full of uncontaminated scenery to discover, rich in…magic.
Whether you choose to explore the surroundings of Sorrento or this enchanting city, you may choose from innumerous excursion options offered by tour operators, agencies or the hotels. Also, should you wish someone's special assistance for your daily trips or if you wish to build a specific itinerary, you can count on a Personal Assistant services, exclusively from Sorrentoinfo.com, that will tailor your vacations to your needs and expectations.
Enjoy Sorrento !
Concetta Caccaviello