Vico Equense is the gastronomic excellence of the Sorrento Coast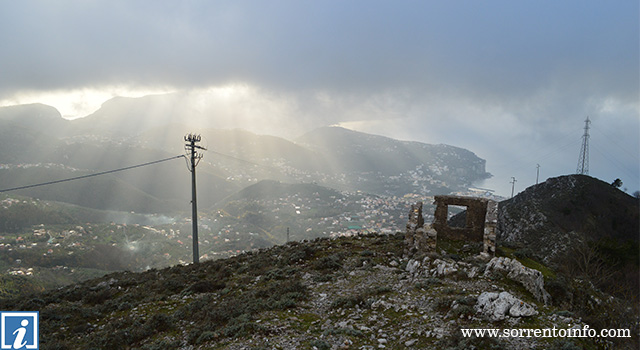 Before coming in Sorrento, everyone should first go to Vico Equense. This also goes for many locals who tend to overlook Vico Equense, not knowing that this very characteristic town is rich in history, traditions and excels in the culinary field.
Vico Equense is composed of sixteen minor suburbs: Arola, Bonea, Fornacelle, Massaquano, Moiano, Monte Faito, Montechiaro, Pacognano, Patierno, Pietrapiano, Preazzano, Sant'Andrea, Sejanus, Ticciano, San Salvatore e Santa Maria del Castello.
Each of the suburbs has its own specialties and peculiarities and there are also restaurants and holiday resorts scattered all over.
The village of Arola, for example, is famous for the Provolone del Monaco, an aged cheese made from fresh milk. Also, Arola is famous for the Riavulillo feast, a local feast that promotes the local Riavulillo cheese made from smoked provolone, stuffed with olives and chili. The Festival takes place between late July and early August and, over the years, has become an unmissable event for all inhabitants of the Sorrentine peninsula and the Amalfi coast.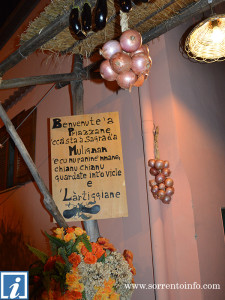 Arola is also a great wine territory, famous for its aglianico obtained from grapes grown exclusively in that area.
Moiano is another suburb rich in dairy farms that produce dairy products of excellent quality. Of superb taste and quality are the ricotta and mozzarella.
Moiano is a mandatory stop for those who wish to visit the famous Mount Faito, world renowned for its breathtaking panoramas that embrace the Sorrentine peninsula and the entire Gulf of Naples. The highest summit of Mount Faito is Mount Molare, 1444 m above sea level. Each year in the Faito area, the Chestnut Festival is held towards the end of October.
Preazzano is a suburb located halfway between Arola and Moiano. In Preazzano, in July, the "Sagra della Melanzana" takes place, a local feast completely dedicated to eggplants, during which numerous delicacies are prepared and served.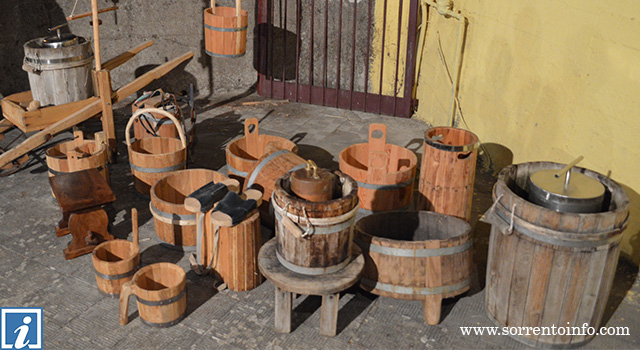 Tips
If you are staying in Sorrento for your vacation, you definitely can't miss a dinner in one of the wonderful restaurants in the hilly suburb areas of Vico Equense.
Vico Equense is also famous for its pizza. Try the famous "pizza al metro" in Vico Equense, which is greatly advertised all over town! You can't miss it!