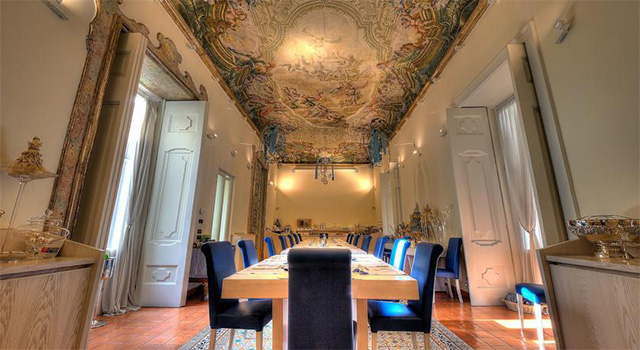 Maison Tofani Sorrento: beautifully remodeled with exquisite attention to comfort and detail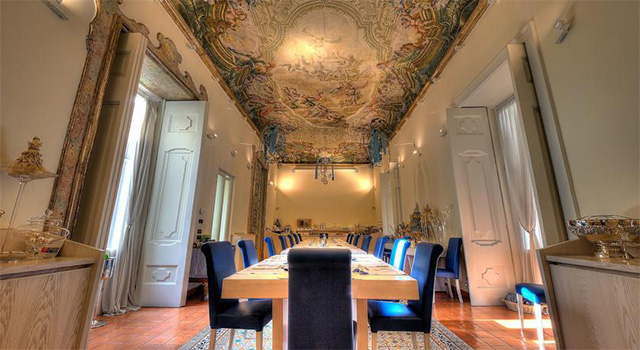 Maison Tofani | Via San Cesareo, 34 – Sorrento
Having renovated and turned her ancestral home into a hotel, Signora Maria has created an extraordinary experience in Sorrento for any traveler. Beautifully remodeled with exquisite attention to comfort and detail, all rooms and common areas are gorgeous.
First the location is everything, You're at the center of Sorrento, You can walk by foot to every place in town from there. Although it's not the best if you're with a car, since the streets are pedestrians streets, The hotel will take care for Vallet Parking for you (service with fee).
The rooms are beautiful with a mosaic flooring, clean white bed linen and comfortable bed. Location of the hotel is fantastic as it is right in the centre of Sorrento village.
Staff are very friendly and helpful, anytime you need any instructions they are at your disposal.
Breakfast is impressive, extensive and tasty. Like in a boutique hotel, everything delicious, everything in small portions, and as much as needed.
The loft rooms (third floor) have a balcony overlooking the rooftops and Mt. Vesuvius in the distance. The "superior" rooms are on the first floor with a large window that opens with a great view of everything going on down below (via San Cesareo).
Beds and pillows are extremely comfortable. Bed linens and towels were monogrammed (classy touch!). Free wi-fi throughout.
Tips and Tricks
The Junior Suite have a huge room and ceiling, with a very nice balcony overlooking the street.
Ask for a lower floor if you have mobility problems
The front desk closes at 8pm: confirm your arrival in advance if you will be showing up later than that so they can make appropriate arrangements.
Via San Cesareo
Breakfast
Bathroom