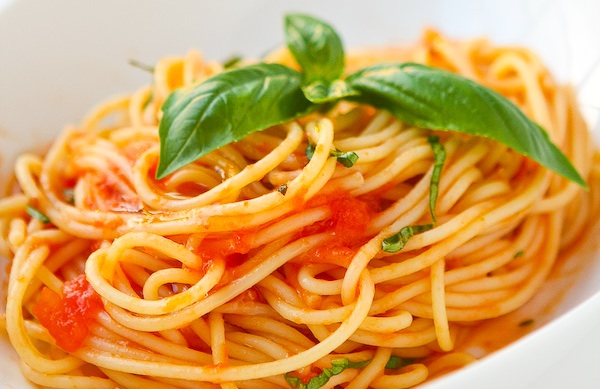 Ingredients
400g spaghetti,
500g small tomatoes (could substituted by San Marzano tomatoes in the right season),
2 cloves garlic,
1 and 1/2 decilitre extra virgin olive oil,
handful of basil,
salt.
Procedure
Frizzle garlic with oil and add chopped tomatoes, a pinch of salt. Cook and remove garlic at the end. Boil spaghetti and drain slightly undercooked, pour into the sauce, add basil and mix. Serve hot with some more fresh basil.